Well all pictures are SOCC (straight out of the camera) as my in-laws are going to be here tomorrow and I have a lot of cleaning still to do.
Day 239
Friday, August 27th

We went out to dinner with a group of friends
then went to the duck pond afterward.
Ryder was very wide-eyed wondering what was going on.
Day 240
Saturday, August 28th
Ummmm....yeah.... opps. Missed a day.
Eric and I went on a date today... but no pics
Day 241

Sunday, August 29th
Beautiful day, perfect weather.
We spent the evening outdoors.
These two boys liked it.
Day 242
Monday, August 30th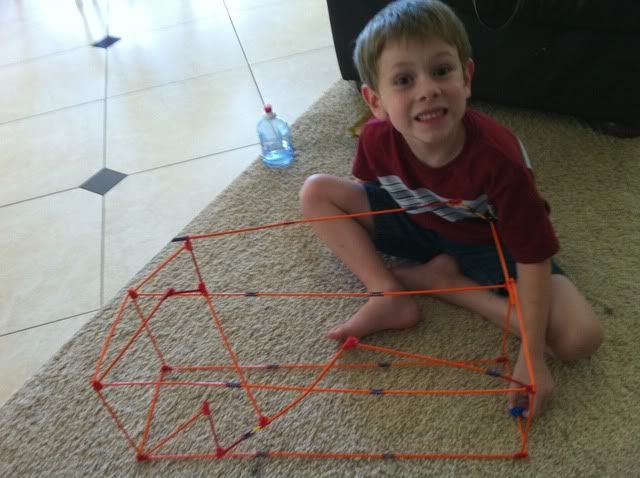 Lucas loves building and inventing.
We always say someday he is going to invent something that will make us all really rich.
And when he does invent something hopefully I will get a better picture than this blurry one I took with my phone.
Day 243
Tuesday, August 31st
Miss Ballerina is loving her class still.
She says she wants to be a ballerina her whole life.
(that and an astronaut)I got a ton of cute pictures today
but most of them show the other girls in her class too...
and the other parents might not like if I posted them.
Day 244
Wednesday, September 1st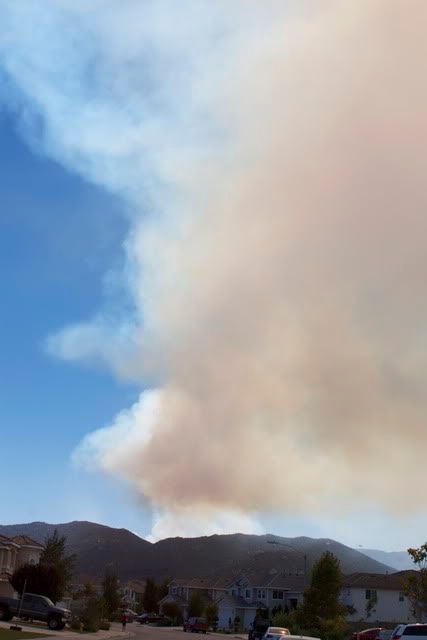 All of the sudden it was glowing kind of orange in my house.
This is the second fire on the mountain this summer.
Luckily they were able to get it out before any homes were affected.
Day 245
Thursday, September 2nd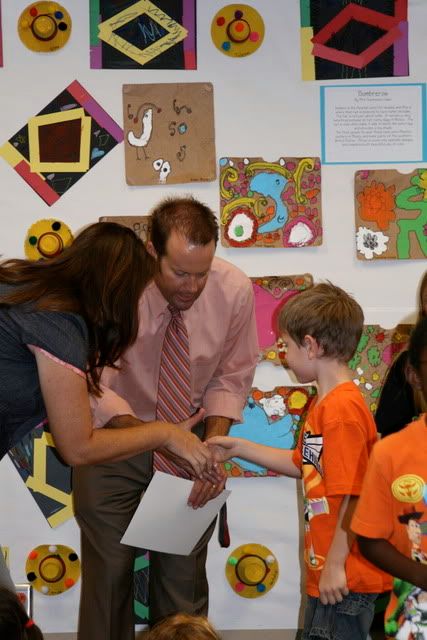 Lucas is shaking his principles hand.
Why?
He was one of four kids from his class today to earn an award.
He won the Learner of the Pack award for doing good work and being ready to go everyday!!
A very proud mommy day.

Check out other great pictures with Chris
at Life or a Reasonable Facsimile Thereof