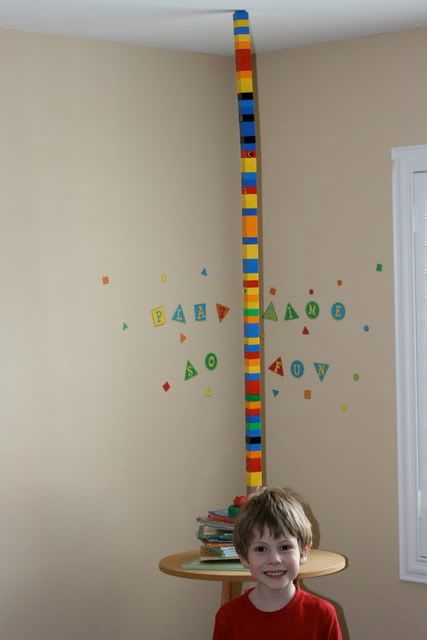 Now there is a tower!
The ceiling is helping hold it up.
But I have to be honest, I didn't take this picture.. Eric did.
While I was gone at orchestra rehearsal this is some of the fun they had..
I did take a few pictures yesterday, but they were beyond bad and this was just too cute... So I cheated a bit.


Camera: Canon Rebel G Xti: Picture taken by my husband