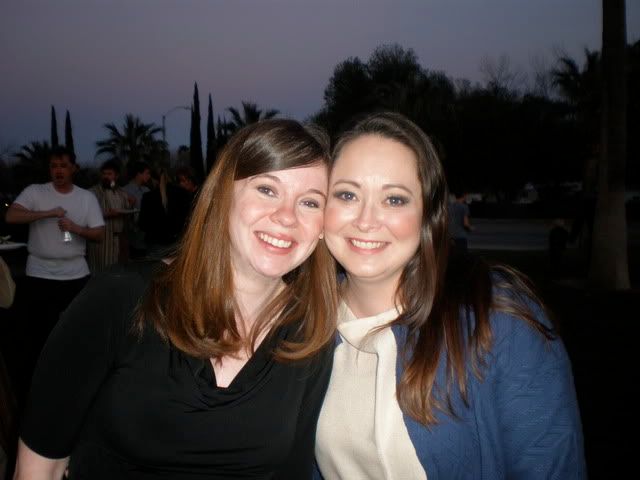 Yes, I have just one picture for two days.
Saturday I did not take any pictures.
And yes I didn't take this picture, someone took it for me.. but it was my camera.
This is me and one of my good friends that was in the cast of the
musical
I performed in all week. It has been a roller coaster of a week, but a wonderful wonderful roller coaster that has helped remind me of what is truly important in life and of the true
hope
and
power
of the Atonement of our Savior Jesus Christ.
Life is good, the little things don't matter. What matters is my family, my testimony and my faith in our Savior.
But don't worry-I'll keep taking pictures.