Day 211

Friday, July 30th
I made her day,
I let her paint her own toenails for the first time.
She did a really good job.
Day 212
Saturday, July 31st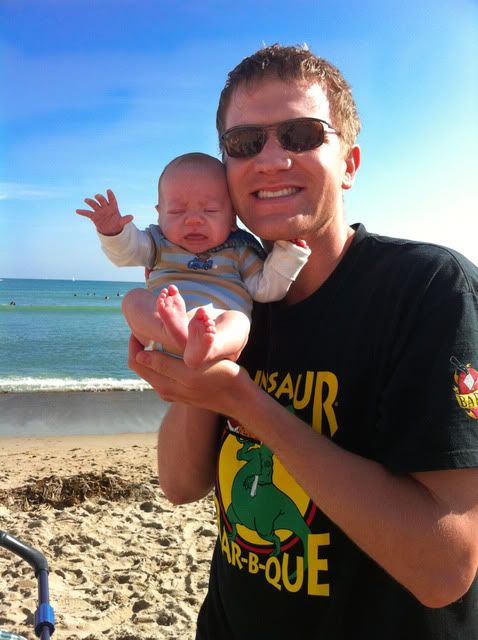 I saw the ocean for the first time when I was a sophomore in college.
This is Ryder's second time to the ocean... what a life.

Day 213
Sunday, August 1st
Chocolate cake, so good.
Don't believe me,
Ask Alex.
Day 214
Monday, August 2nd
Horrible picture... but look at Lucas' floor.
All picked up. And I didn't do it.
In fact, I didn't even ask him to do it.
He went up to his room, worked for about 45 minutes and did it all one his own.
Yes, this needed to be documented.
Day 215
Tuesday, August 3rd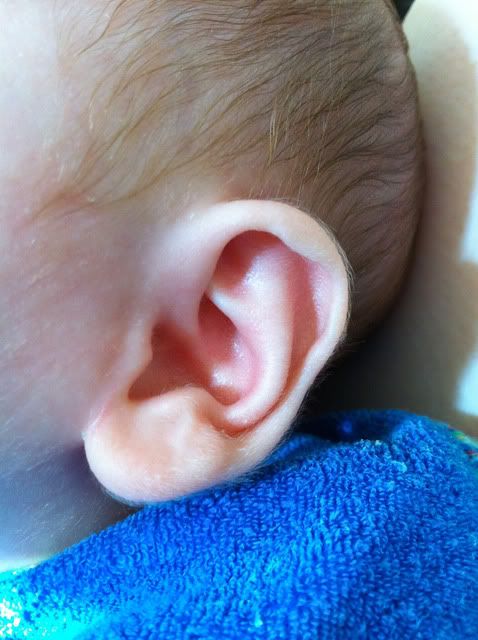 Baby feet are cute, baby hands are cute
and so are baby ears.
And is it just me or does the hair around his ears look a little reddish??
WTH?? Am I really going to have two redheads?
Day 216
Wednesday, August 4th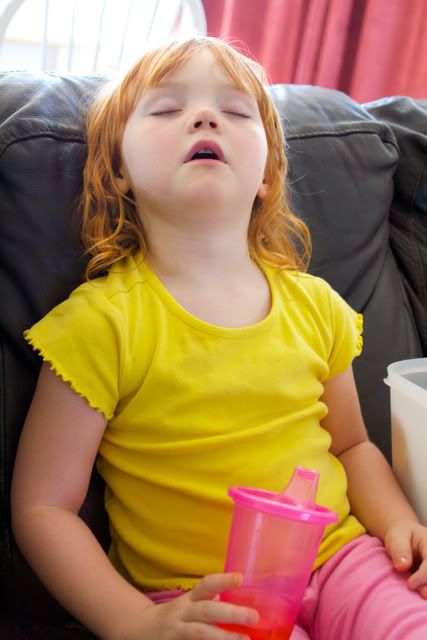 When you hit the drink hard in the afternoon...
well it takes you out.
Day 217
Thursday, August 5th
Wow, Alex has made it into a lot of my pictures this week.
She does like holding her brother, for about two minutes, then she is done.
And as always check out other great 365 blogs here

Hosted by Chris