I kept Alex home from preschool again today, just to be safe. Though halfway through the day I wondered if I should have sent her. If it had been Lucas, I would have sent him for sure. I am much less willing to let kids miss real school.
The photo theme of the day was up. So we took this picture.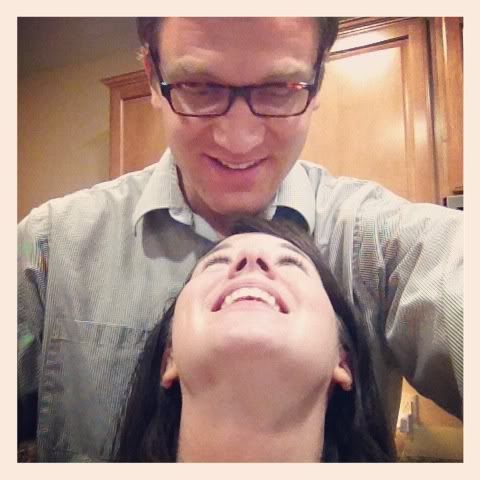 I look up a lot to see my husband who is 15" taller than me. No, I am not that short, he is just that tall, he is 6'8"