Friday! I love Fridays as we always go out to eat...
oh wait, Lucas started soccer practice, it is every Wednesday and every Friday from 5:45-6:30. Hmmm don't think we will be going out on Fridays anymore.
So during the day I headed to the grocery store to get something easy for dinner-- my kid favorite tortellini.
Alex would get the things off the shelf and hand them Ryder who would throw them into the cart then laugh and laugh.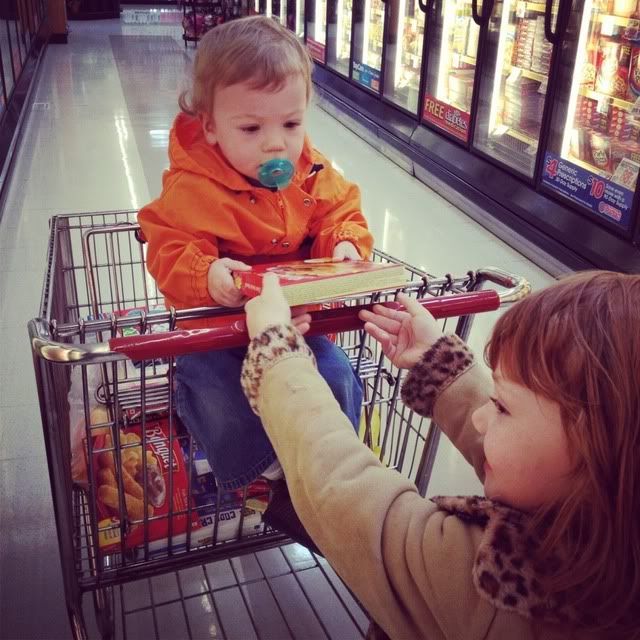 After the kids were in bed, I went shopping and saw (and bought) these lovelies!
My new living room will be revealed on my main blog this week.