This week's picture came from my good from Em (Emily-awesome awesome name) of
Emilisq
. She has been one of my long time blogging friends. She sent me this adorable picture of her daughter that her friend actually took. Today, rather than go through a step by step-I want to show you how drastically a picture can change and how with simple presets available for Lightroom can change the look of a picture with one click.
Whenever I am going to be trying lots of different looks to a picture, I always "fix" the picture first. Fix the exposure, sharpen the eyes, get rid of any blemishes (which there weren't any on this baby), do any cropping. Basic things that I know I will want to be fixed no matter what look I give the picture.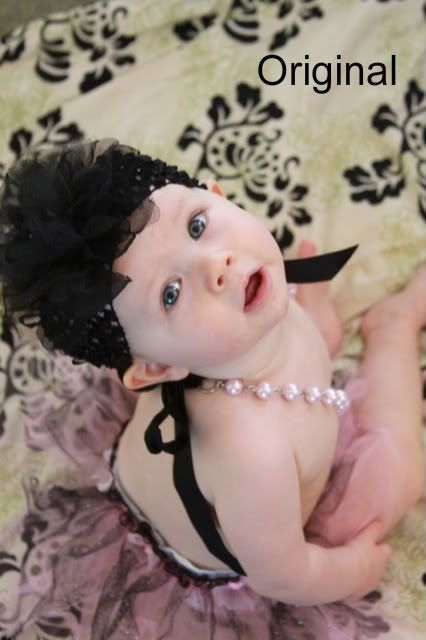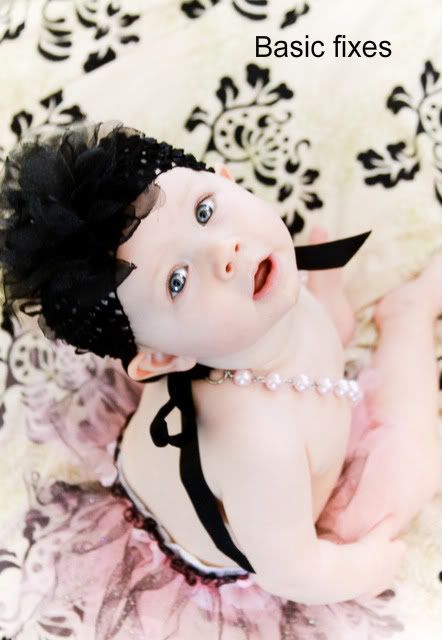 In this picture, besides the eye sharpening, etc, I extended the blanket in the upper left hand corner, I increased the exposure a lot and also decreased the red saturation quite a bit to get that creamy white skin that is popular on babies in pictures currently.
And then I just started to have a little fun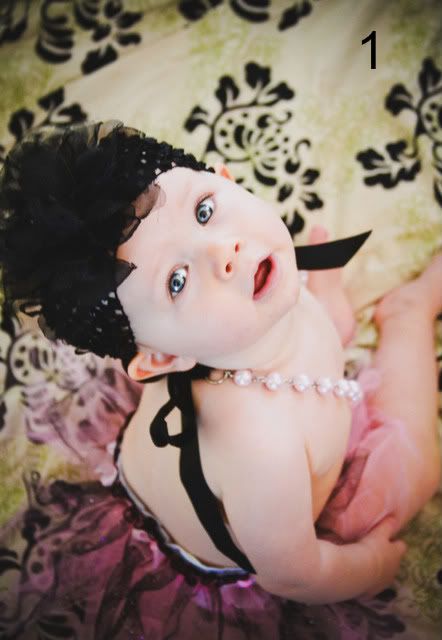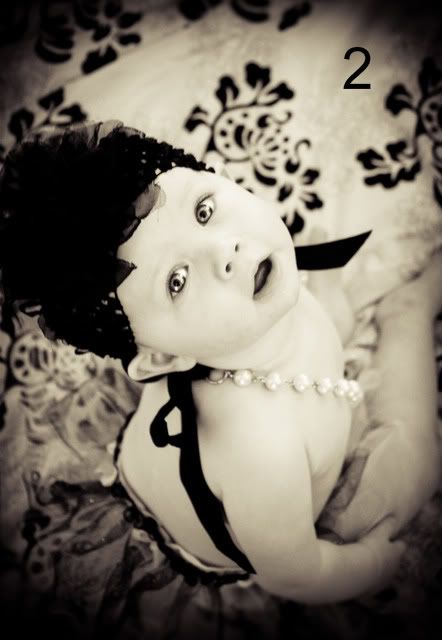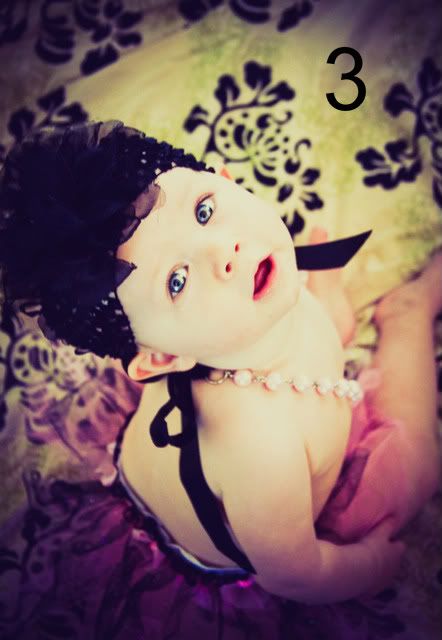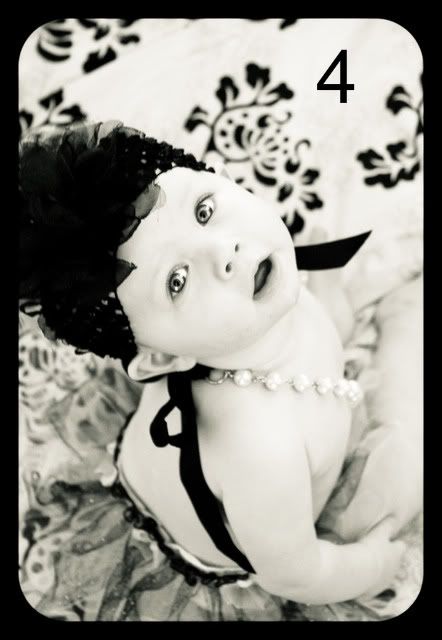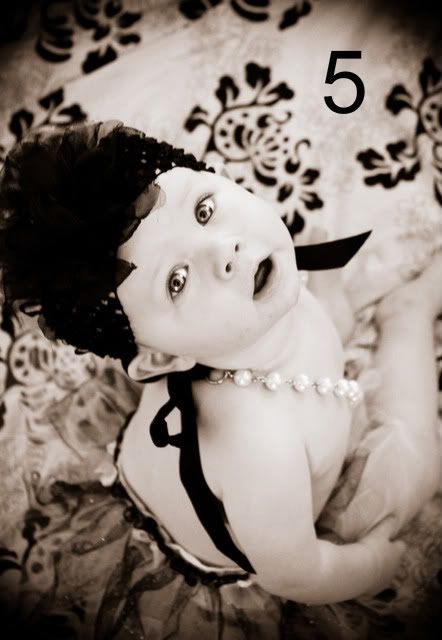 1- Preset: Summer Love (by Pretty presets)
2- Preset: Old Hoga B&W
3- Preset: Kiss & Tell
4- Preset: B&W Bliss and Black Border (by Pretty Presets)
5- Preset: Mocha And the Preset Vignette
Before I applied any of these presets, I went back to my fixed picture and started from there. In a lot of ways I think #3 is my favorite-the coloring just really seems to work for me with the whole look of the picture. Obviously I would not want to give this look to an entire session, but for a single picture here and there it is awesome.
Which is your favorite?