This week's picture was sent to me by someone who I was lucky enough to "meet" as we were partnered for a Christmas Swap. Mandy of
Mandy's Marvelous Musings
sent me this cute picture of her nephew.
To edit this picture I used both Aperture-as I do love the sharpening tool in it and mostly Lightroom. Really, one of these weeks I will use something else promise! So here are the original and finished pictures top to bottom.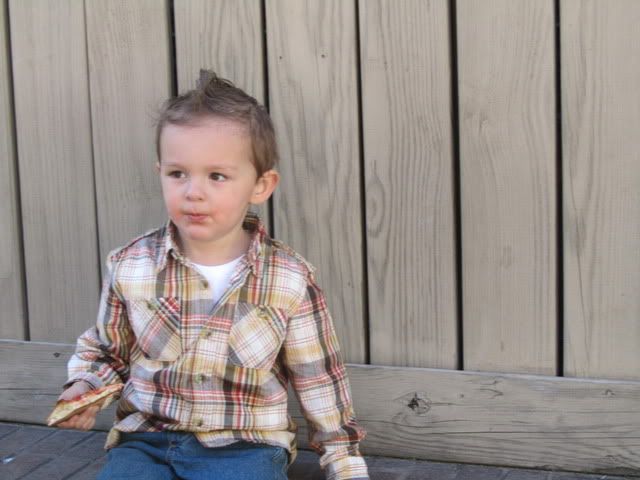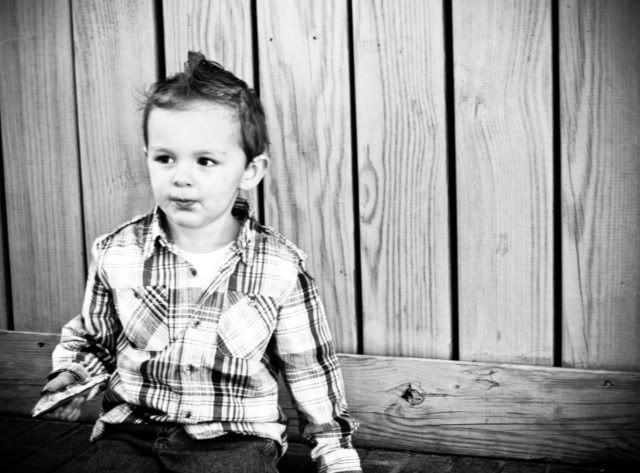 The original picture wasn't completely sharp, her shutter speed was probably not quite high enough for the amount of light. So something I find that can often work for pictures that aren't as sharp as you want them is to make it black and white.
One of the great things about Lightroom is a lot of the presets that you can get for it. Sometimes though when you click on a preset you might think it isn't quite right.
So I first cropped the picture just a tiny bit-to help it fit the rule of third's a bit better. And then I used the preset B&W Creative-Look 2 and this is what I got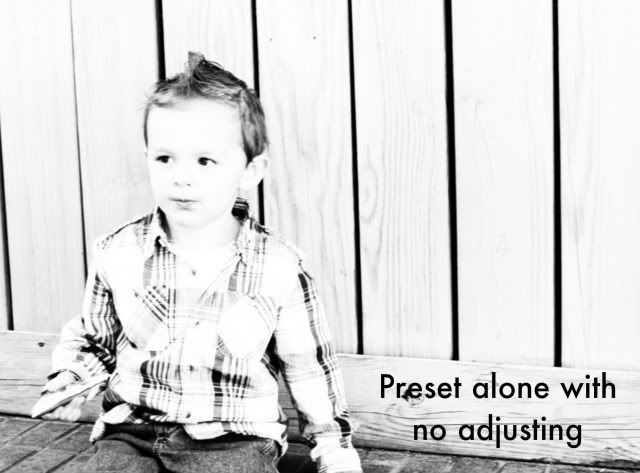 Obviously way overexposed. Now at this point I could either undo this and chose a different preset or I can just work with this, which is what I did.
I then went and decreased the exposure by almost a whole stop (.75), I adjusted the highlight recovery and then continued just playing with the exposure a bit. I also sharpened the picture a bit (almost always a must for any picture you will be showing online anyway), added some clarity, and then added a slight darkening vignette around the edges.
And just for fun here is the same picture with the Preset Summer love and some vignette
So quick easy fixes, mainly using just presets that can make a very cute picture totally adorable.